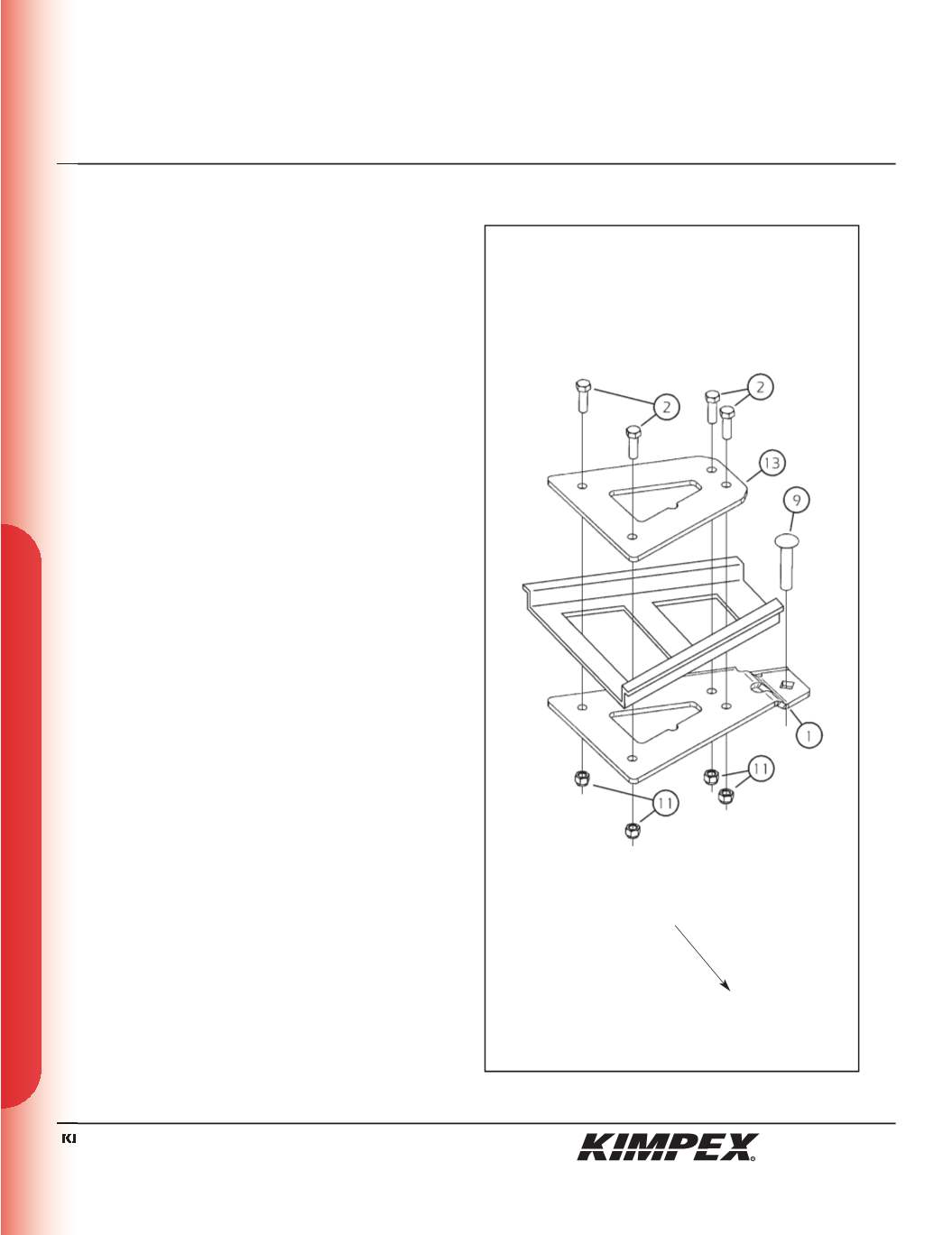 KIMPEX INC.
/ 5355, rue St-Roch / Drummondville (Québec) Canada / J2B 6V4
KIMPEX USA
/ 100 Walnut Street / Champlain, New York / 12919
Lithographié au Canada / Litho'd in Canada
MOUNTING INSTRUCTIONS
FRONT AND REAR A-ARM BRACKET KIT
# 375117
FOR " COMMANDER WIDE TRACK " AND " COMMANDER TREK " / BRP OUTLANDER, OUTLANDER MAX
FRONT A-ARM BRACKET INSTALLATION
(see sketch D)
WARNING:
Prior to installation, turn off the engine, put
in two-wheel driving mode, and block the wheels.
Raise the front of the ATV off the ground and remove the
WARNING:
When the ATV is raised, make sure that it is
properly secured/supported to prevent it from
accidentally falling during the installation of the sub-
tables. If not properly secured/supported, serious
physical injury could occur.
Remove the front left CV shield. Do not discard. They will be
in the front left A-arm bracket (#
Install the front left A-arm bracket (#
A-arm so that the two parts fit snugly.
Install the front A-arm clamping plate (#
front A-arm and fasten them to the A-arm bracket (#
IMPORTANT:
Tighten in a manner not to permanently
4/9